Revisiting Ginza is Ginza Saiken(Ginza Saiken is a published book by Ando Kousei)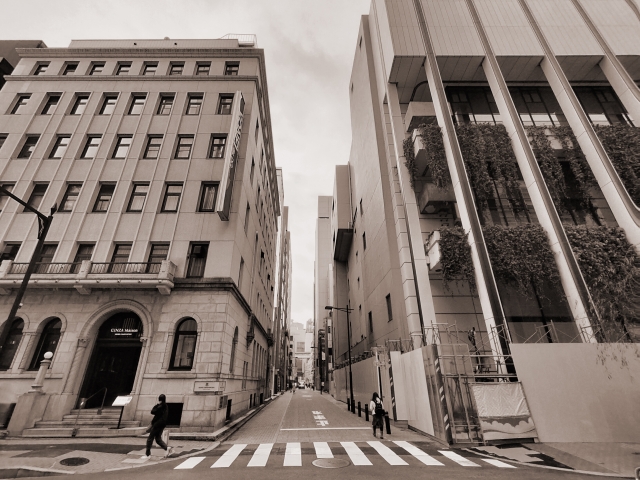 At the age of 28, after completing the rebuilding of an emergency hospital in Ginza, he went on to rebuild resorts across the country.
Parks, ski resorts, golf courses, hotels, Japanese inns, staff dormitories, high school branches, factories, and other ruins after resort development.
He was told that a resort was a development of a depopulated area, but realized that, in the end, it was not about developing land, but about creating jobs.
He proposed to the mayor who invited him.
For the coming aging society, let's establish nursing care facilities and nursing care insurance services locally.
The local mayor named the corporation, the facility name was given by the staff, and I contributed the funds to establish the corporation.
Open a facility to take care of the local elderly.
Local youth work and drop taxes locally.
We tried to achieve regional revitalization through the long-term care insurance business.
And now, 40 years have passed.
My long voyage is not over.
A new voyage begins.
The policy of the Ministry of Health, Labor and Welfare has changed from a tailwind to a stormy headwind to reduce facilities.
Face the stormy sea.
If we don't safely reach the continent beyond the sea, we will lose many sailors.
From the ship's operations room, he stands on the bridge and takes command of the route.
he has a cane.
The hat didn't suit me, so I put a pin badge in the shape of a propeller on my chest.
It was given to me by a junior in Ginza.
Now I is back in his hometown of Ginza.
The Taisei Maru entered the dock at Ginza Port on the beach.
It will be a new ship with renewed equipment and enhanced functions.
In the meantime, let's take a stroll through the streets of Ginza again.
Revisiting my hometown of Ginza is to walk through the streets carefully.
Strolling around the streets in Ginza
I decided to revisit Ginza in my life by having a meal at a nostalgic, acquaintance's restaurant.
The guides are juniors in Ginza.
It is the bearer of Ginza who guides the hands of the elderly.
A new nationwide tour begins in Ginza.
In the meantime, the headquarters building in Ginza will be rebuilt.
A new journey begins.
A new episode is born.
in a new land.
with new friends.
Keep your hometown of Ginza in mind.
Pulse oximeter 95/97/97
Body temperature 36.2 Blood sugar 189
Permission to board
CEO, Yasunari Koyama