Play equipment exhibition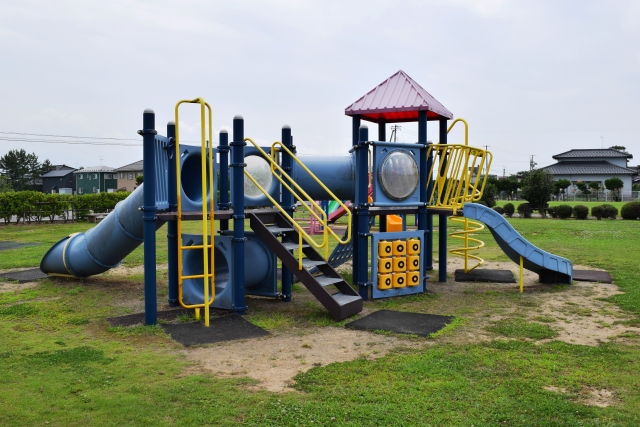 Forty years ago, I went to a medical equipment exhibition every year.
I wanted to buy state-of-the-art equipment.
It was also stimulating to meet the directors of hospitals from all over the country at the lectures and social gatherings there.
Twenty years ago, welfare and care equipment exhibitions became more mainstream, and eventually I stopped going to medical equipment exhibitions.
About 10 years ago, I became distant from both, and since the coronavirus, I have not been able to attend academic conferences.
That was the situation, but since last year I have started looking at equipment exhibitions for children's play equipment for nursery schools.
This is because they thought the nursery school needed to be renovated.
When I was a kindergartener, there was only a sandbox, a jungle gym, a seesaw, and a piano.
That's the only thing I remember
Yesterday, I went to a playground equipment exhibition and ordered a large number of large playground equipment to put in the garden.
All of them look fun just looking at them.
It's not cheap, but kids will love it.
I think parents will enjoy it just by watching it.
It makes me want to ride and slide, too.
My waist size doesn't fit.
Getting older means going back to being a child.
To put it bluntly, it's probably a regression phenomenon.
Parents will also feel happy just by placing this play equipment in the garden.
Even I am like that.
As a matter of fact, I ordered a lot of large play equipment, which is not cheap.
One item will be delivered to Koyama G nursery schools across the country.
What should I do with my budget?
It occurred to me that this was the perfect event to commemorate the 40th anniversary.
The hospital you want to send your parents to, then the nursing home you want to put in.
This is the nursery school I would like to send my children and grandchildren to from now on.
It's a shame that I can't enter.
Pulse oximeter 99/98/97
Body temperature 36.4 Blood sugar 149
In a corner of the sandbox
CEO Yasunari Koyama