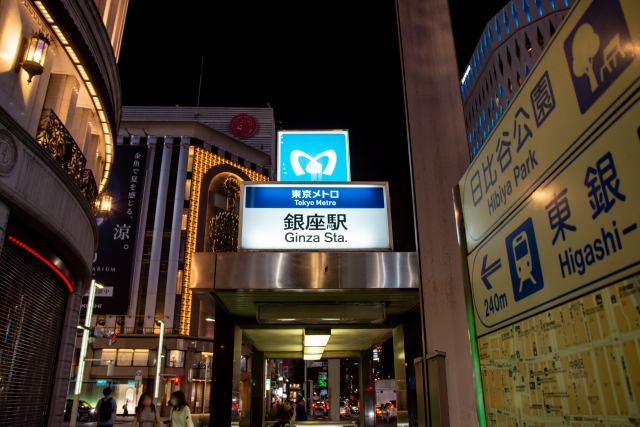 Since Corona, commuting is a taxi every day.
But in Tokyo, the subway is the most convenient.
Especially Ginza.
Originally, the subway started at Shimbashi Station.
The Kabukiza Tower, where the Ginza Clinic is located, is connected underground to three subway lines.
User-friendly.
I was also a subway user.
From elementary school to high school, I rode the red Marunouchi line.
Commuting time is reading time.
I was able to read one book every day on the way home.
But now, I don't see anyone opening a book or newspaper on the train.
These days, I don't even see people looking at their smartphones.
Do you hate being peeped at?
In the car, is it time to take a break without looking at the smartphone?
I guess it's time to get rid of eye fatigue.
Until Corona, I always used the subway regularly.
Anyway, in Tokyo, the subway is the fastest.
The station is also beautiful, and it's directly connected to the building, so you don't get wet.
Even in the current headquarters building, if you use the underground parking lot, you can enter the building without getting wet from the subway.
From the headquarters building to the Kabukiza Tower, you can walk without getting wet even on rainy days using the underpass.
It takes nearly 30 minutes.
Ginza is also an underground city thanks to its subway system and large underground parking lot.
It's like a secret cave.
In fact, you can even go to Tokyo Station via an underground passage.
via Hibiya and Marunouchi.
It takes an hour.
But the underpass was lined with paintings and became an art lane.
Directly connected to a large building from the basement.
Also in department stores and movie theater buildings.
It's like the Phantom of the Opera.
I want to get back to going to the movies soon.
on the subway.
Pulse oximeter 98/98/98
Body temperature 36.0 Blood sugar 166
Phantom of the Subway
CEO, Yasunari Koyama