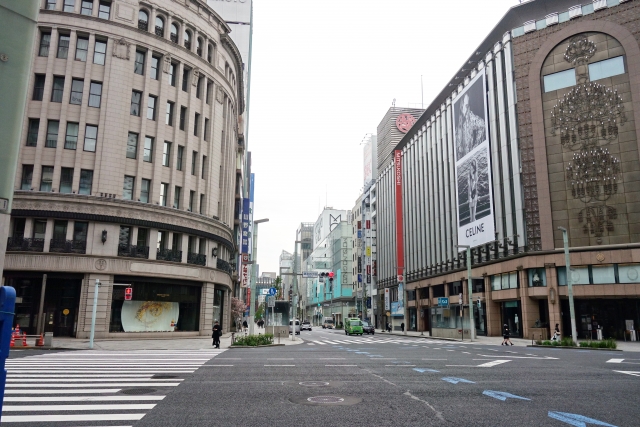 The history of Koyama's 40th anniversary is also the history of Ginza.
The era when it was the only emergency hospital in Ginza.
From a hospital to one of the largest health care centers and clinics.
The era when we moved to the Kabukiza Tower and became a state-of-the-art medical checkup and clinic.
And it's time to rebuild our own building in Ginza.
It is at the stage of planning to be a hospital hotel and a medical center.
Over the past 40 years, the streets of Ginza and the main buildings on Ginza Street have changed dramatically.
The tenant in it is a total replacement.
The distribution and service industries are subject to intense change and competition.
The buildings to be rebuilt will become larger, and the tenants will change dramatically.
I have seen the change before my eyes.
Medical care is unglamorous, but I expect the biggest post-war changes to occur in Ginza, central Tokyo, and Tokyo.
The change in medical care will also change nursing care across the country.
Specifically, reforms in the way doctors work will be a trigger.
Fewer and fewer doctors are working in rural areas.
It would be nice if medical DX and online medical treatment could compensate for that.
I think all service industries will become unprofitable and downsized.
A declining population means fewer workers and fewer customers.
How to survive in a society of sales and income sources.
To put it bluntly, how do you guarantee a salary that employees can live on?
I have a feeling that if Koyama's philosophy is pursued, Koyama will evolve from a business enterprise group to something like a co-op of employees' families and local residents.
If one parent of 14,000 employees were admitted to the hospital, the 14,000 beds at Koyama G would be full.
Same with nursery school.
Increasing the number of dormitories is not part of the real estate industry, but part of the welfare program.
The new staff members who greeted me yesterday.
Your job is to live your life safely and healthily.
And also for my family.
For that purpose, I draw blueprints for Koyama World every day.
Pulse oximeter 99/99/99
Body temperature 36.3 Blood sugar 193
Koyama Land
CEO Yasunari Koyama