Boccia for all ages, genders, and disabilities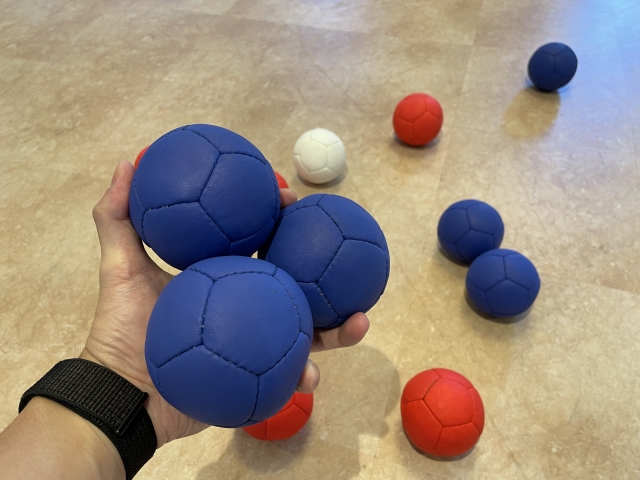 It's boccia.
Not obochan (rich young boy) (obochan it is a word play on boccia).
Even I didn't know about the sport of boccia until I was asked to be a special judge for this year's Boccia Tokyo Tournament.
My first impression was that it was a combination of curling and the marbles I used to play with on the back roads when I was a kid.
The final match for a mixed team of elementary school students, including a player in a wheelchair.
To be frank, for a game for elementary school students, the level of strategy was high, and it was so interesting that I couldn't take my eyes off it.
It's been since curling at the Olympics.
Also, an excellent leader.
Everyone didn't talk too much, and you could tell by the look in their eyes that they were working as a team and communicating well.
I want these kids to give a presentation at the Team Care Society.
The special award I chose was given to a team whose teamwork and actions were outstanding, mainly consisting of athletes in wheelchairs.
Next time, I would like to give you a supplementary prize from Koyama G.
My message to the award winners is to aim for the Paralympic Games.
And so.
In fact, the sport was born out of the European Paralympic Games.
Only in Japan did it grow as a mixed sport with able-bodied athletes and the elderly.
I think this is also wonderful.
We would like to support local elementary school teams at Koyama G Group facilities across the country.
More specifically, though, I would like them to use the facility for practice.
I would like them to compete in mixed teams with elderly people.
There was an earthquake with a seismic intensity of 4 in Miyagi prefecture.
Magnitude 5.5
This will end after the holidays.
Washing my face.
Pulse oximeter 98/98/99
Body temperature 36.0 Blood sugar 159
Carts distributed nationwide
CEO, Yasunari Koyama