After the fireworks party 1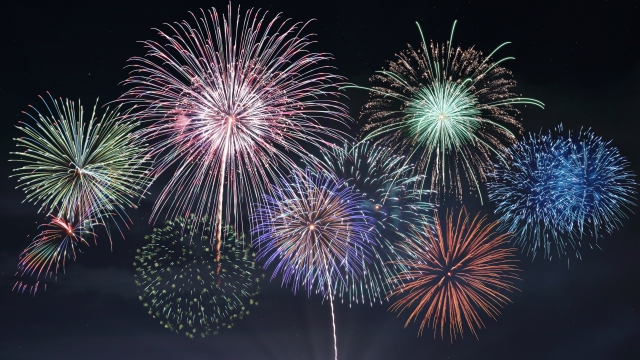 Well, the beer must have been delicious.
It's the same as watching a baseball game.
It's double the fun when you have a drink with your friends.
I can't participate in such an environment, and I feel sad, but at this age, I don't have the physical strength anymore.
I can't leave the air-conditioned room.
I leave the TV or the Internet on all day.
In his later years, my father, who was hospitalized, was either in rehabilitation or watching TV in bed.
Koyama G has a facility near the Sky Tree, and the fireworks can be seen beautifully on the roof.
The fireworks over the Sumida River are launched from two places, and from the rooftop of the facility, you can see the fireworks on both sides of the sky tree in the center.
I think that the residents and their families enjoyed themselves on the rooftop again this year.
Even though I didn't participate, I haven't forgotten the memories of watching it in the past.
Intense, vivid, and still in my mind.
Memories of fireworks are nostalgic and sad for some reason.
Both for children and for the elderly.
Sparklers and match flames on the porch of my home when I was a child.
Now, I miss my young parents in my memories.
Summer vacation weekends feel lonely.
From tomorrow, I will start holding seminars and symposiums online.
Unlike in the past, today you can listen to lectures online without going to the symposium venue.
Online participation in academic societies has also increased.
I am also thinking of starting a lecture online.
The meeting will be held in a hall or conference room in Ichibancho, but you can participate online.
I will put it on youtube too.
Finally, I'm a YouTuber too.
I want to think about a new way of medical welfare in a new era.
I would like to discuss the ideal state of Japanese society and towns, where the population is declining due to the declining birthrate and aging population.
Yasunari Koyama