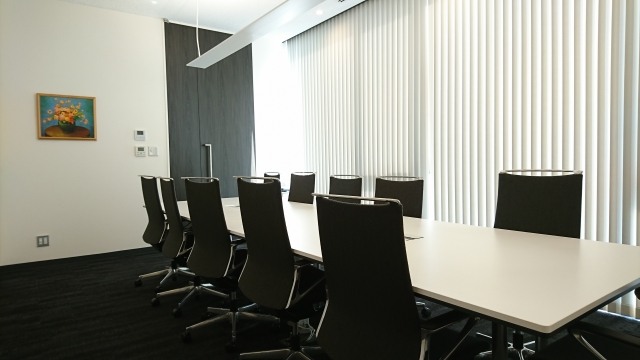 Yesterday, the board of trustees of a social welfare corporation was held in one day.
More than 20 board meetings in one day, including some boards.
It is done in 30 minute increments.
Officers nationwide participate online.
I and the auditor, a certified public accountant, are watching a huge TV screen in Ginza.
It's like the board of directors of an international company.
Since this is the time of the year, the approval and appointment of directors and chairpersons, business reports, and the contents of the annual schedule.
Almost all companies are the same.
That way, you can notice slight differences, such as differences in the format of the report for each corporation, and whether the audit report comes later or earlier.
I can't say which one is bad, but I thought that the operation of the national board of directors should be standardized.
From now on, the merger will also proceed.
We would also like to consider establishing a regional cooperation corporation.
The salary system, charts, and slips also had regional histories for each facility, and respected regional characteristics.
Corporations that already have facilities in both rural areas and the metropolitan area are suffering from regional disparities.
Transportation expenses, housing expenses, and electricity bills for each facility are also quite different.
Koyama G refers to the facility as an independent ship because the voyage environment varies considerably depending on the scale of the ship and where it is operating.
The rough seas are as different as the Pacific Ocean, the Sea of Japan, and the Seto Inland Sea.
Social welfare corporations have also started external audits by accountants.
The secretary is common among accountants.
Together with an accountant, I am thinking about how to manage social welfare corporations, which will become the standard of the world.
Social welfare corporation accounting and corporation management have historically been somewhat different for each municipality.
It is a social welfare project funded by taxes.
It was under strong government control, and I think that was necessary.
Now, subsidies are also reduced, and it is required to become independent as a private company as a vitality of the private sector.
Public interest and private independence.
Conflicting ambivalence.
It's still a long way from Aufheben.
However, in order to become a leading corporation, business entity, and community, all employees are rowing.
Or it may be a sailing ship that catches the wind of policy and moves forward.
Even if the wind is against us, can we cross the sea with skillful navigation?
Protect the lives of the crew even when sailing in the corona storm.
It's like the Reiwa Ark (word play on Noah`s ark).
Sea, sink, sea, split open the way.
It's like Moses.
Pulse oximeter 97/98/97
Body temperature 36.1 Blood sugar 169
Hoist the sails, full speed forward
CEO, Yasunari Koyama