1st Class Captain's Regret Journal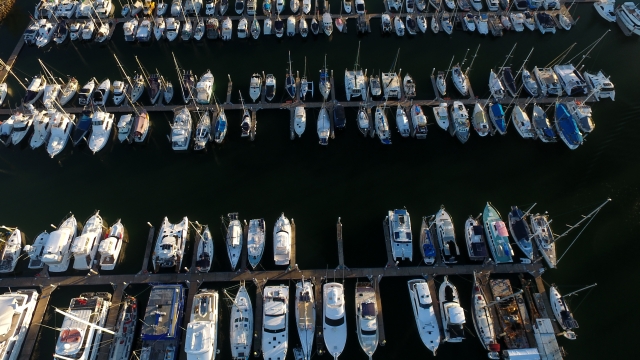 I also have a driver's license, but I haven't driven in ten years.
In addition, I actually have a first-class vessel license.
Acquired over 30 years ago.
If you play on a boat on the lakeside, it's 4th grade.
Even for yacht and cruiser owners, 2nd class is enough.
Level 1 is a professional license that allows you to go abroad.
The reason why I got such a license is because I went to see a boat show every year, so I was lightly invited by Yamaha and applied lightly.
After that, the seminar was tough, like the training of the Self-Defense Forces, but because I was young and had applied for a high tuition fee, anyway, I did my best until the end.
I think it took 3 months with the Saturday and Sunday overnight training.
The steering of the ship is very helpful for thinking about management, as I read the weather, wind, and tidal waves and give instructions while predicting the future.
The same may be true of Go and Shogi.
Steering a yacht is also a matter of reading the weather, tides, movements of rivals, and teamwork.
It has all the essentials of management.
Instead of reading textbooks on business administration and teamwork, I want you to watch the movie "Enemy Below".
It is a masterpiece of the battle between American destroyers and German submarines during World War II.
nostalgic. I think Kurt Jürgens is a great actor.
Well, many of the chairpersons of the hospital association had villas, yachts, and cruisers, and they sometimes invited me to go on a cruise.
Even if you can't own one yourself, if you have a license, you can steer it.
With such selfish and sweet expectations, he secretly obtained his license.
I had already forgotten about that, but recently a friend of mine bought a new large cruiser and invited me to go on a boat trip.
His hobbies are fishing and cooking the fish he catches.
The friend is happy.
Yesterday, I was given a break from fishing and got on a cruise around Tokyo.
Luxury cruiser with 3 bedrooms and 2 toilets and shower rooms.
The interior is also a custom-made wooden ship made by a foreign manufacturer.
Buying a branded watch is not really rich.
Sports cars are no big deal.
People who think they are rich have villas with cooks, or hire a captain and own a large luxury cruiser.
Invite your friends there.
It's hard to become rich and maintain a vacation home or a cruiser, but having rich friends is also a blessing.
Take it easy.
I want to thank my friend.
A half-day voyage in Tokyo Bay is fairly fast at 25 knots.
My friend got sick from the high-speed shaking, but I am strong against motion sickness.
The stomach and liver are strong.
On the midsummer cruise, the sunlight was too strong, so I didn't go out on the deck from the air-conditioned ship.
I didn't know why I got on the ship, but I realized once again that I was a weak indoor city person.
Ten years ago, I brought a hat that I bought as a souvenir during Koyama G's training in Austria, but I never used it.
He was offered to steer the ship, but politely declined.
I am proud of my 30-year accident-free record.
In other words, I have never steered it since I got my license.
A proud paper driver, that person.
Even if I become an owner after all, I cannot become a player.
But when the ship escaped to a foreign country, I told him that I could go with my license.
Such a cruise of 6 men who had neither fishing nor alcohol returned safely.
What surprised me about the equipment is that it can keep the same position on the sea with GPS and autopilot.
It is difficult to maintain the same position without being swept away by the waves with manual control.
A nautical chart is displayed on the TV screen, and the route can be understood.
No more work such as drawing a nautical chart with a compass.
Surprisingly, the control stick is not a steering wheel, but a lever.
Similar to a video game controller.
In this case, the terms such as "main rudder" and "steering rudder" will become obsolete.
In the meantime, it may end up being like an electric car on autopilot.
A veteran captain heading into a storm would no longer be needed.
Will there be no romance in the sea before technological innovation?
I would like to conclude that it is a useless thing to think of an anachronistic man.
Pulse oximeter 97/98/98
Body temperature 36.4 Blood sugar 198
Fleet Decisive Battle
CEO, Yasunari Koyama