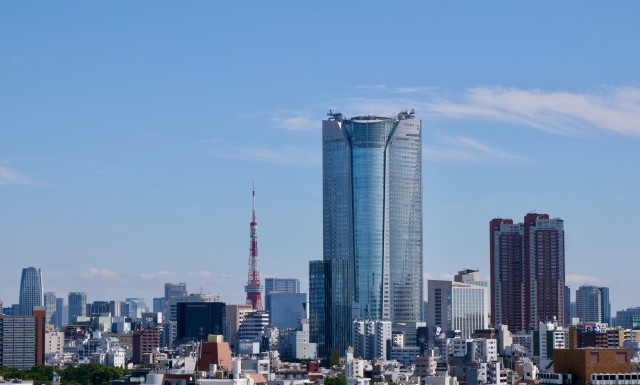 For the first time in a long time, I went to a preview screening at a movie theater in Roppongi Hills.
I lived in a newly opened condominium in Hills for three years.
Like Disneyland, Roppongi Hills has everything.
Museums, sports clubs, cinemas, clinics, membership library restaurants.
During the three years I lived here, I watched about seven movies every weekend.
Never left the Hills.
It was a cultural colony, Ryugu Castle.
After that, he moved to an apartment in Ginza designed by Kengo Kuma.
Both of them now regret that they should have lived as they were.
At the Hills cinema, every movie shown for three years was admitted.
I write that I was in the theater because I can't necessarily say that I watched it.
This is because there are many works in which more than half of the time was spent sleeping.
Still, I was obsessed with watching everything, even more or less.
From that time on, I think that if you watch any movie for 15 minutes, you can tell whether it is good or bad.
Cinema is a comprehensive art.
The evaluation of a movie is multifaceted and depends on the person.
On the other hand, some attention to detail.
A sense of the times.
There are both sides of history and fashion.
The movie previewed this time is aimed at American children.
A live-action version of the picture book crocodile Lyle.
Musical style, heartful comedy.
I don't know why it wasn't made into an anime, but in live-action, a gigantic crocodile becomes friends with a lonely boy.
A lonely withdrawn boy who just moved to New York.
For some reason, a singing crocodile.
Think of it as a teddy bear or Paddington the bear.
However, I can't really feel the charm of a crocodile like a professional wrestler.
There is no need to think that the work hides the immigration issue in the United States as a theme.
noticed.
Think of it as a remake of ET.
Alligators are aliens.
Friendships, escapades and adventures with aliens.
I didn't have time to enjoy a night at Hills after 20 years, but a night at Roppongi for the first time in a while.
I remembered the liveliness of the Hills 20 years ago.
It feels like yesterday.
I don't want to go back to the Taisei-kun of those days.
Because there are also bitter memories.
I always want to see Taisei-kun tomorrow.
Good luck, Taisei.
Run without looking back.
Look only forward.
Pulse oximeter 99/97/97
Body temperature 36.7 Blood sugar 195
I want to see the next work of the main character boy
CEO Yasunari Koyama