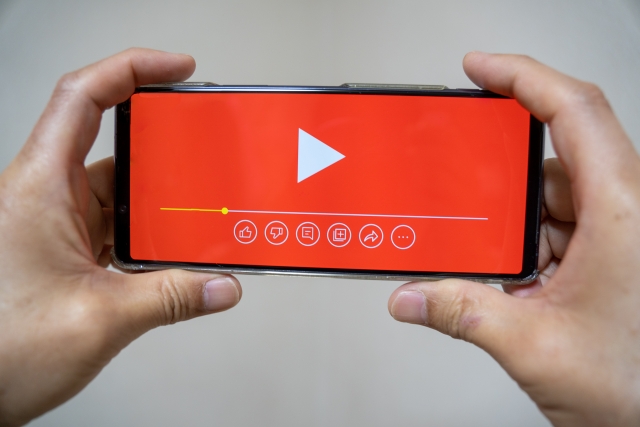 Many of the consecutive holidays were at home, listening to YouTube in bed.
Lectures in various fields, commentary, self-transmission and self-promotion of YouTubers.
It may have been because I was listening alone in the dark in my bed.
There is information in every field.
There is little self-assertion, and information and knowledge can be easily obtained in a short time with explanations and explanations.
But it's one-sided, so it won't remain in your mind sooner or later.
Since the next program is automatically sent, the program continues almost infinitely.
If you ask me if it's the same as a TV that is left on, it's the same taste, so I get bored.
After three days of being showered with information from the Internet, I was mentally exhausted.
If young people with little real-life experience are immersed in this world, they may become truly immersed in it and lose their mental balance.
He will think and act on his own, and will not live a way of life that verifies in the real world.
Recently, people who act unbelievably in society have made headlines in the media.
I think there are no people nearby to act with.
Family, friends, co-workers, everyone should keep a cool distance.
It may not be good for this thing that the number of night drinking parties and parties has decreased.
I felt that the lonely recuperation time at home was going to turn into a lonely suffering time.
I think the reason I've been able to prevent this from happening is because I'm publishing the Ginza Diary even though I'm in a cave.
I think it's convenient to search for things you don't know on the Internet.
But I've come to think that it's dangerous to listen to what's automatically sent by YouTube out of habit.
It's mentally different from looking for a book you want to read by looking at the spines of many books in a library or bookstore.
Walking in the mountains and walking in the room, the mental state is different.
I wanted to meet my colleagues at work as soon as possible.
If you immerse yourself in the Internet too much, you may find it difficult to communicate with real people.
I feel that the seemingly efficient and time-saving information gathering like taking a shower is degrading the brain's ability to accept and process information.
Having said that, I'm also not good at sitting quietly listening to classical music, like sitting in Zen meditation.
I can't help but think of myself as a mass of noise.
Or a scrapbook of newspaper articles.
What was the ideal human life and living?
What have I been searching for?
There is no end to anxiety about the coming society and the future.
Will the power and passion to live beyond that continue?
I know I can't find any information that will give me peace of mind.
Pulse oximeter 97/97/98
Body temperature 36.5 Blood sugar 179
One person's ball
CEO Yasunari Koyama