Management rationalization is merger integration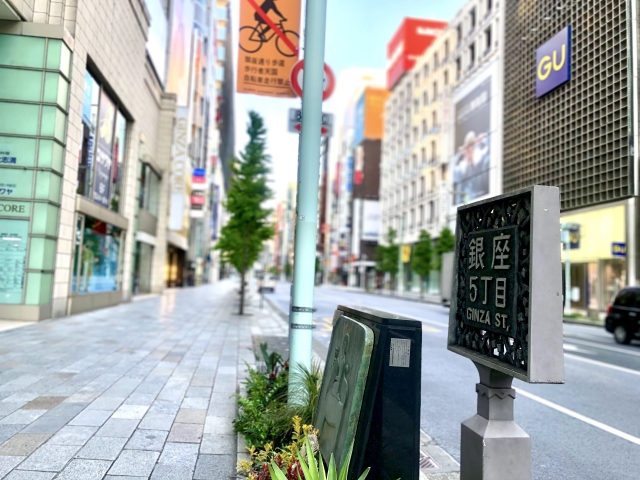 In the pharmacy industry, there are almost no private pharmacies in shops, and there are only chains of large companies.
Convenience stores, dispensing pharmacies, and luxury watch shops stand out on the streets of Ginza as well.
In Ginza, where the number of businessmen is decreasing due to corona and working from home, the number of clinics and dispensing pharmacies will decrease.
The 90 building clinics in Ginza will also decrease from next year.
There are fewer patients and rent costs continue to rise.
There is also the aging of the hospital director.
It is the same as agriculture with a lack of successors.
Dispensing pharmacies, which have become large companies, are also in a storm of mergers and consolidations.
A merger would reduce purchasing and operating costs and increase shareholder returns.
Investors and funds exert pressure at shareholders' meetings.
For medical care and nursing care, facility permission is divided by medical insurance and nursing care insurance.
The office in charge is also different.
The closest thing is the industry of barber shops and beauty salons.
The service content is about whether you can shave your beard or not.
Did you separate men and women?
Is there a difference between a boys' school and a girls' school?
Medical facilities for medical insurance and nursing care facilities for long-term care insurance.
Why isn't there a facility that can claim both medical insurance and long-term care insurance at the same time?
If you are at home, you can claim both home medical care and home-visit nursing care.
At the very least, how about allowing a special nursing home ward in the hospital ward?
How about having a clinic attached to the nursing home?
A special nursing home for a medical corporation.
Hospitals and clinics operated by social welfare corporations.
A listed company establishes a clinic in a dispensing pharmacy.
Contact lens clinics are essentially in the business of selling cheap contact lenses.
The clinic next to the beauty salon for medical hair removal is also a medical institution for anesthesia.
It's part of the beauty business.
Business is not bad.
Why don't you openly let the corporation take responsibility and run it?
Health services for the elderly can be established by both medical corporations and social welfare corporations.
Group homes and day services can be established by medical corporations, social welfare corporations, and joint-stock companies.
A school juridical person can operate from a kindergarten to a university as a single educational juridical person.
The rice agricultural cooperative and the vegetable agricultural cooperative should not be separate corporations.
Is this idea called deregulation?
New capitalism, new liberalism?
The government should hope that the tax burden will not increase.
If that is the case, there is no choice but to deregulate as a social convention.
A liquor store has become a convenience store that also sells alcohol.
Merchandise pharmacies became dispensing pharmacies, and eventually merged with convenience stores.
The world is moving toward large-scale mergers and consolidations.
The difference is agriculture, medicine and nursing care.
It's because of the vertical division between the industry group and the administration.
Politics will change that.
No, it should be.
I often meet with politicians.
No politician is aware of that problem.
Because he doesn't want industry groups to be enemies.
They want election support.
The election circumstances are well understood, so politicians cannot be blamed.
After all, it is a matter of the electorate and the people.
The limit of democracy is, in the end, the wisdom of the people.
Citizens, wake up.
Pulse oximeter 97/98/99
Body temperature 36.8 Blood sugar 184
Biosphere Ethics Researcher
CEO, Yasunari Koyama